So firstly I need to explain to you the story of how I got to where I am. Creating fine art that is. I was having a cup of tea with one of my friends and fellow artist mummas and while we were watching the kids play and run, she telling me about how she found out about all of the these gallery run competitions. Not only that, she was entering these. They are designed specifically for finding new artists. Some of them come with very nice monetary prizes as well. My lovely friend has four little ones running around under feet and still manages to put so much time into her art and enter these competitions. A huge inspiration.
To be honest, she gave me a little "why don't you do it" speech which really made me squirm a little. You see it's so easy to just paint, but it's a lot harder to expose yourself to judgement and critique. So here I am.. I have launched…. I wanted to show you the journey that I had creating this piece.
It was so much fun.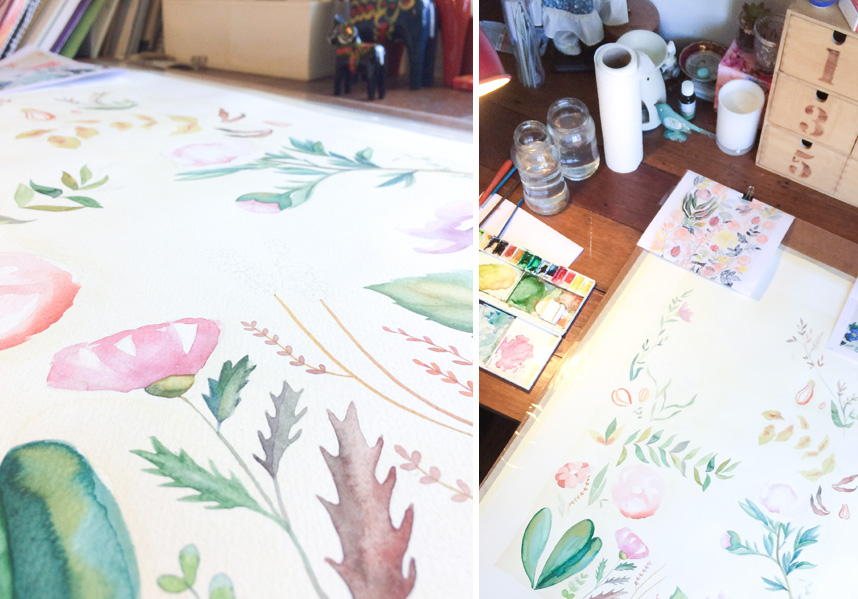 In this piece I wanted to explore modern botanical. There is so much beauty in random flowers growing in the wild. often these are taken for granted and it's only the florist style flowers that usually get all of the glory. I wanted to paint a random and whimsical style botanical that had a modern edge to it.
I think beauty comes in many forms, and I think of the biggest themes in my art is that I am constantly trying to show beauty from a new perspective.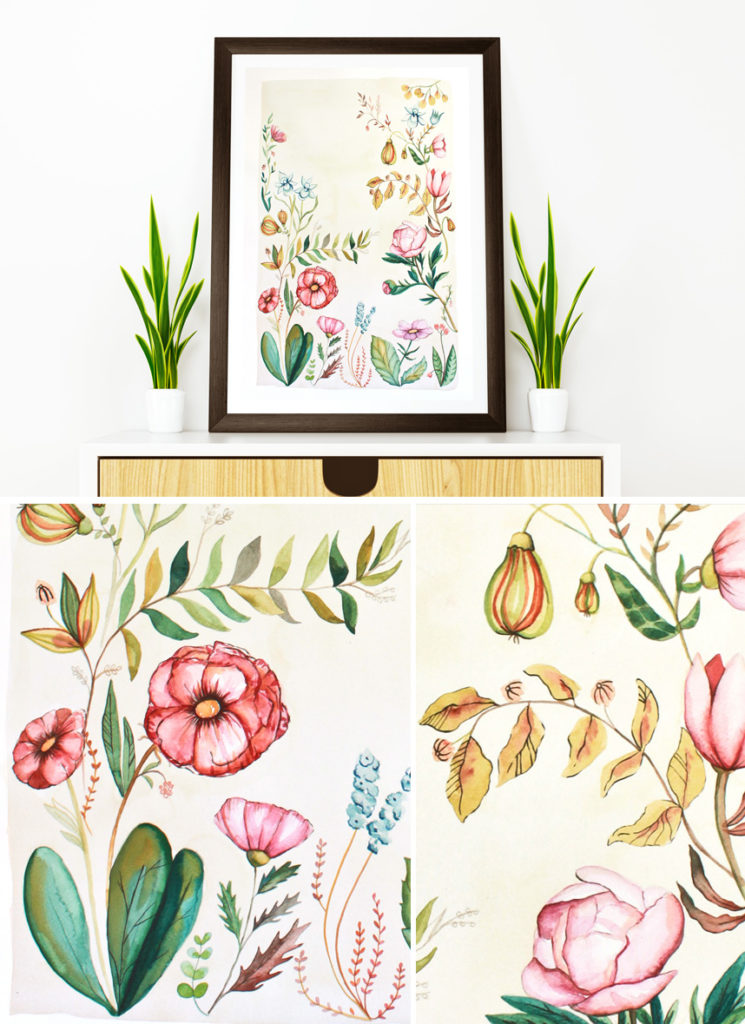 Anyway. This beautiful piece is called foraging and has now sold. You can find more
If you are interested in finding out more you can email me through the contact page.
Love to you all.
Lisa x