About Me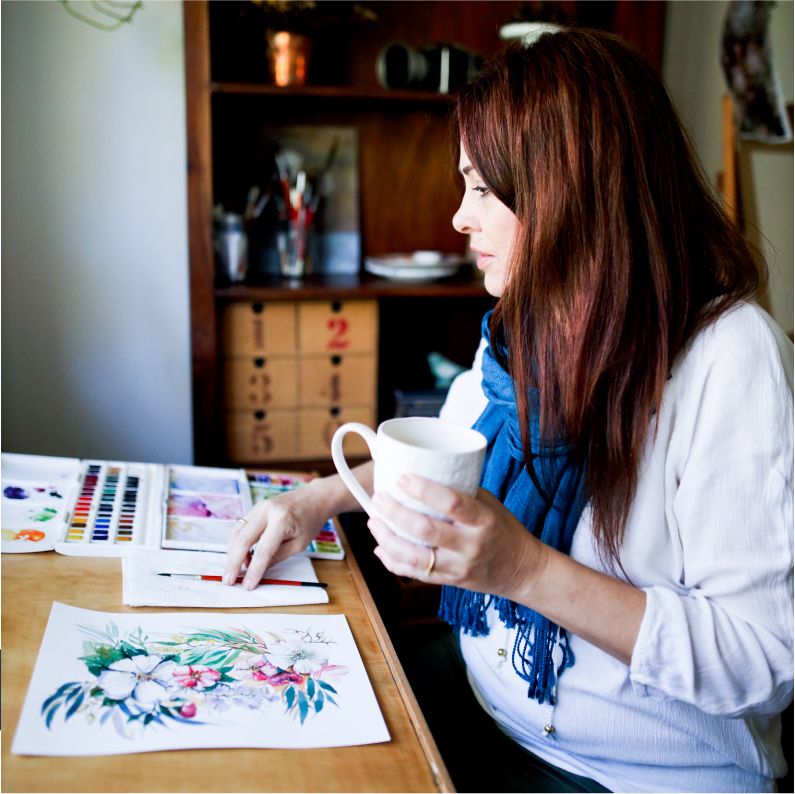 I was born a painter. Growing up I used to draw on every scrap of paper in our house, to the point when my father one day came home with the most treasured gift I would ever receive: a big roll of off-cut paper from our local printer. I was in heaven! For the first time my drawing had no limits.
For years I worked as a textile designer working with one of Australia's leading fashion houses. I loved the highly creative aspect of my job, but I found that I was always producing work that was someone else's vision.
Now, finally for the first time again I am free to design what my heart loves. Now I am creating art that I love and that makes me happy. My hope is that my beautiful paintings will find their way into your home to decorate your walls and bring you a smile every time you walk passed.
I live in Brisbane, Australia with my husband and three little angels, who often want to help me in the studio.
Lisa